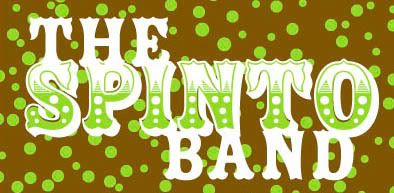 Delaware's finest, The Spinto Band will be making a local stop on Saturday night. The band has finished recording their 2nd album, which is currently in production and set to be released in the Spring.

The intimate Johnny Brendas in Philly plays host to Spinto, and openers The Whigs and Plants & Animals. I rung in the New Year with The Spinto Band at Johnny Brendas in 2007. It was a fantastic show. The band hardly fits on the tiny stage, but it doesnt seem to bother them one bit. Tickets are $10 in advance and $12 at the door. With a huge local following, I would most certainly predict a sell-out.

Up until now I have seen The Spinto Band twice. The first time being at The Black Cat in DC. Both times they played every song from their stunning first album Nice and Nicely Done. I expect to hear the majority of the songs on that record, blended "nicely" with a batch of new songs that im sure they are road testing.

See you there!