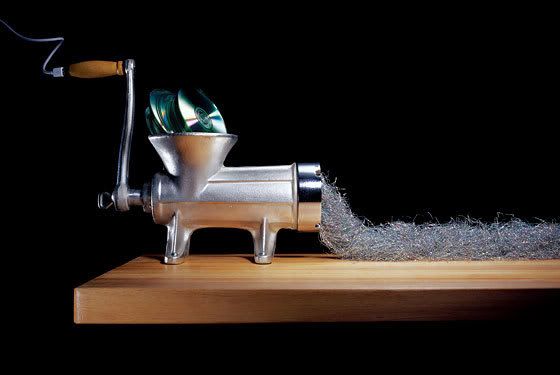 There's an interesting article in New York Magazine about the effects of illegally downloading music. But, unlike most articles, this one focuses on the fact that every day people are the ones who get in the most trouble for swapping illegal files, but the reason that those files get out in the first place is because someone in the industry itself is leaking it. Its something that has been obvious for a long time, but never has been much of a topic.

It also goes into detail about albums that leak early cause more damage to the label and the artists themselves. It mentions Wincing The Night Away and Weekend In The City, which I am guilty of downloading early, BUT i purchased Wincing on vinyl and Weekend on CD...TWICE.

Read it for yourself.