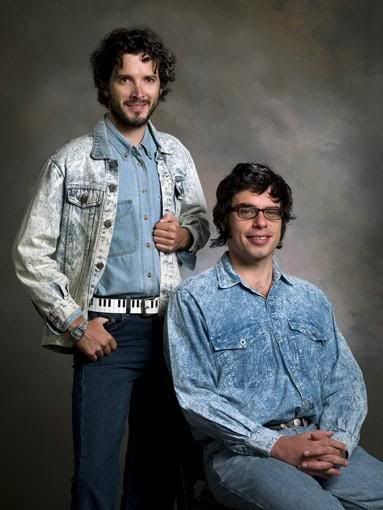 Fresh off of a Grammy win for last years The Distant Future EP, New Zealands pride, Flight of the Conchords are set to release their first LP through Sub Pop. We've been patiently waiting for more info, and we finally have it. April 22nd we will be able to fully enjoy all of our favourite songs from Season 1 of the show. I'm also happy to report that the album will be available for consumption on delicious vinyl for a mere $12 on Sub Pop's website.





Tracks:

Foux du Fafa
Inner City Pressure
Hiphopopotamus vs. Rhymenoceros
Think About It
Ladies of the World
Mutha'uckas
The Prince of Parties
Leggy Blonde
Robots
Boom
A Kiss Is Not a Contract
The Most Beautiful Girl (In the Room)
Business Time
Bowie
Au Revoir



I cant mother'uckin wait!