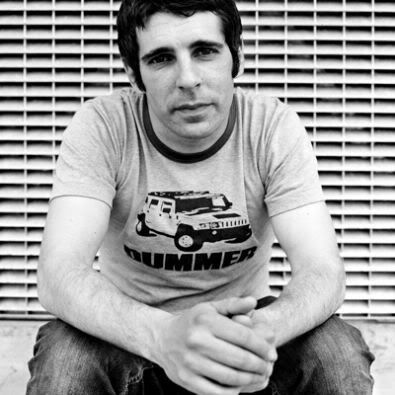 Last week I was fortunate enough to see Jonah Matranga play an intimate show at the First Unitarian Church in Philadelphia. Only 50 tickets were made available for the concert and it was held upstairs in the chapel of the church. Jonah is such a laid back guy. He was just walking around before the show, talking to fans, selling his own merch and just enjoying himself. He had only one guitar, and didnt play on a stage. The entire thing was set up on the floor in the back of the chapel, and the audience was to sit on the floor just in front of him, though my old self was lucky enough to snag a chair.

He got off to a late start because Final Fantasy was doing soundcheck downstairs in the basement, which I will discuss later. Jonah sang into 2 microphones, but never really sang into them at all. He stood at least 3 feet away from them the entire show, and sang sometimes as far as 15 feet way from them. He played for 2 hours, and ran through almost everything on his new album "And", and played tunes from his EP's, OneLineDrawing, New End Original and Far, but he never touched Gratitude. All of the songs sounded great live. Since "And" is still pretty new, its his material I'm least familiar with, but after the show I determined that I need to spend a lot more time with it.

One of the most impressive parts of the show was when Jonah walked away from his microphones and sang loudly straight up into the chapel ceiling. It created a haunting echo, and everyone in the crowd was blown away. He did something in his performance that I had never seen anyone do, but I think was really smart. He had his iPod hooked up to the soundboard, on which he had recorded the instrumental parts to some of his songs. He only used this effect a few times, but it added a full band sound to which Jonah was able to rock out a bit and sing and play along to.

Jonah even provided some comic relief with a few covers. He sang Irreplaceable by Beyonce, which he said was a song that he genuinly thought was a good song and that he had grown to like it because of his daughter listening to it all the time in the car. He also played the into to Don't Stop Believin' by Journey because he said that the chord progression sounded exactly like one of his songs.



All in all the show was amazing. Jonah did a lot of speaking out against the music industry. He seems to be worn out by it all. He stressed many times that so many things that major labels do for artist, artists are able to do by themselves. He even stressed that the best way to communicate with him is through his personal website and not through MySpace. The reason for that being that MySpace is controlled by much higher powers, and can be changed at anytime. Unlike communication through his website, which is obvioulsy controlled by him. I have to personally say that I agreed with him on every point he made. He is a true supporter of music as art, not a business. He even stated that he was going to continue to play music as long as it keeps making him feel good, and that events like the intimate show that night really kept him believing.

Anyway please check out Jonah Matranga. Support the man and buy his record. And the next time you read an article about how radiohead was the first band to allow fans to name their own price for a record...know this...for years Jonah has been selling his abums and his merchandise on a slide scale "pay what you can" at his shows and online. It just goes to show how important music is to him.